Malleus Deus Sanguinem mK II
by Sizzlypublished on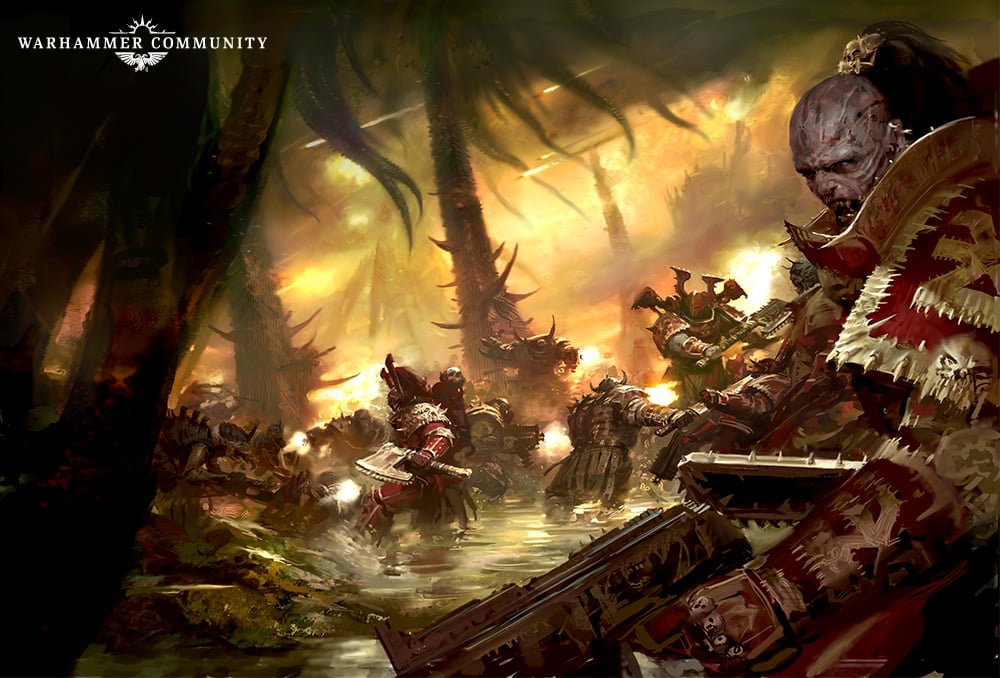 Alrighty! I finally got my mitts on the World Eaters Codex and some models. First! Some pictures.
Alrighty. So let's briefly suss out the codex.
Pros
It's the World Eaters
I get to keep most vehicles
I get to keep some of my infantry
Lord of Skulls!
The Blood Tithe rules are pretty slick
I'm not unhappy with the unit specific rules across the board
Cons
No Raptors
Not many options for infantry lords except the executioner and Kharne.
Not a ton of variety in army building - I think most World Eater armies will look pretty much the same.
I have to rethink my Order of Battle
More on this once I've started reorging my battle lines.