Ruling the Waves
by Sizzlypublished on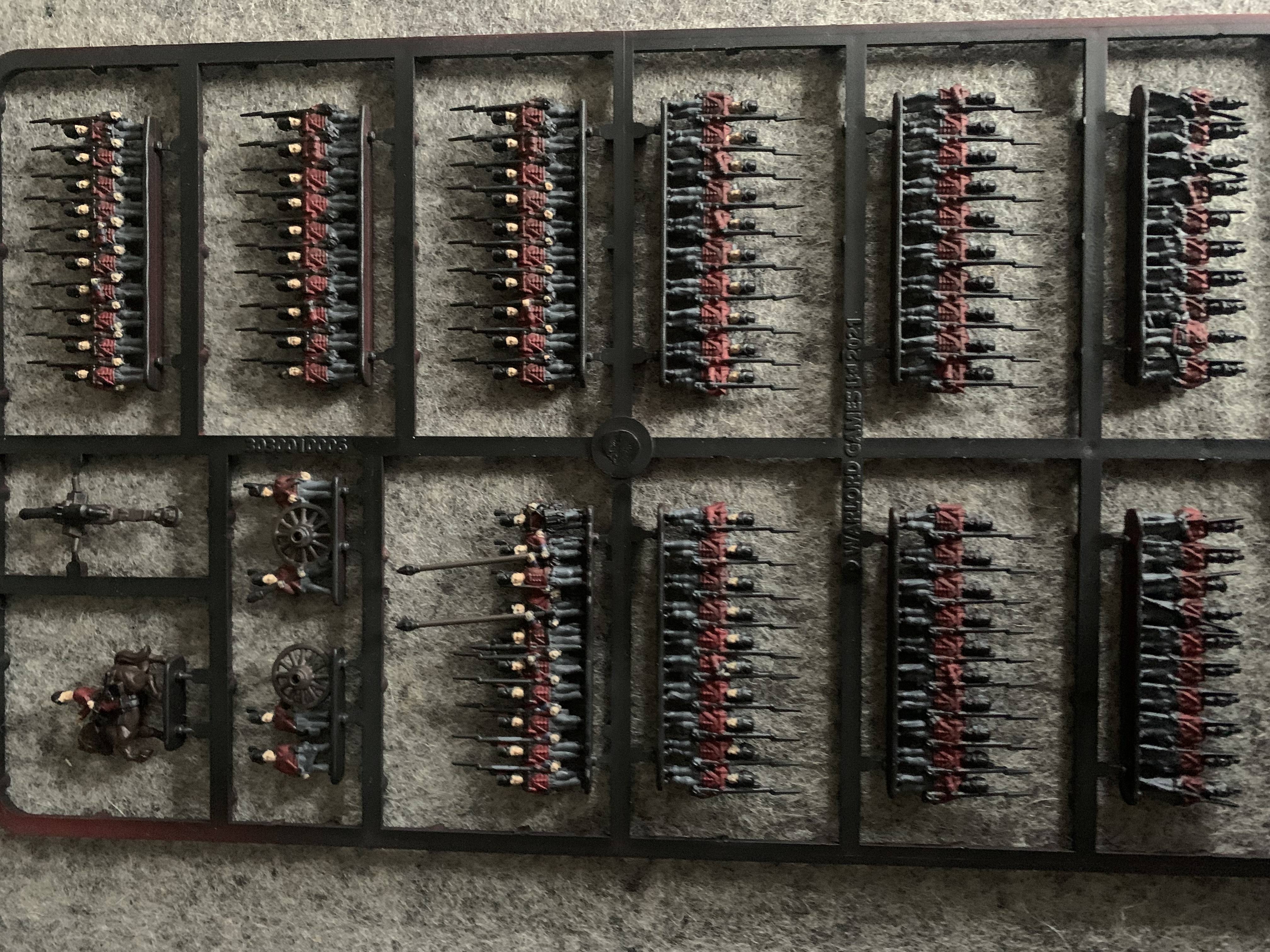 So I've been painting my epic scale napoleanic sprue. I'm going full on red coats 'cause I love playing 'em in Europa Universalis.  Any way. I'm kinda-sorta using the painting guide in the magazine. I don't use Vallejo paints so I've kinda had to fudge a bit.  Here's what I'm using for the various elements:
Redcoat:  Khorne Red with a nuln oil wash
Grey: Mechanicum standard grey with a nul oil wash
Blue cuffs: Kantor blue with nuln oil wash
Metal: Leadbelcher with a Nuln oil wash 
Wood: Dryad Bark with an agrax earthshade wash
Cream: Rakarth Flesh with an seraphim sepia wash
Flesh: Cadian fleshton with a reiklan flesh tone wash
Gold: Balthazar gold with an agrax earthshade wash 
leather: Rhinox Hide with a nuln oil wash
I'm painting the horse with rhinox hide and a bit o' highlights but I'm not totally sold yet.